Crowley Carbon
Topic: IoT and Taming the Energy Beast.
About Normal Crowley: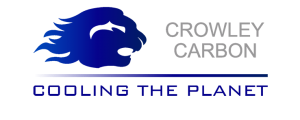 Norman is the founder of The Cloud, Europe's largest wifi operator, which he sold to Rupert Murdoch's BSkyB in 2011.  At the age of 26, Norman founded Trinity Commerce, one of the first e-commerce services companies in the world, which soon grew to cover five countries and employ 150 people. In 2001, he co-founded Inspired Gaming Group, turning it into the world's largest player in Server Based Gaming (SBG) by 2005, floating it on the London Stock Exchange in 2006 and selling it to a PE group two years later.  Crowley Carbon, his most recent company, was founded with the vision of being a major player in the global energy efficiency market. It has developed and patented a range of technologies that reduce energy use in everything from industrial chillers and large motors to high efficiency heat exchangers.  The company has established a foundation and is developing a Centre for Climate Change, due to open this year, in Powerscourt, County Wicklow, where adults, children and corporates can learn more about climate change and methods of reducing greenhouse gases.