Environmental Protection Agency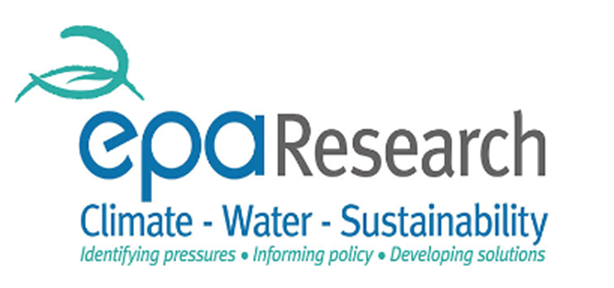 Topic:
Envisioning Ireland in 2050: Making decisions now for then?
Synopsis:
Where will I build my manufacturing facility, and what factors do I need to consider for the next 5 years and all the way to 2050 and beyond?
Takeaways:
Which factors are important now and how might they change as we move to 2050.
Energy consumption in heating our homes and transport are a significant proportion of energy consumption. They will become even bigger as we move to 2050.
Submission:
Where will I build my manufacturing facility, and what factors do I need to consider for the next 5 years and all the way to 2050 and beyond?
If, as of today, I wanted to build a modest manufacturing facility with a modest energy demand in Ireland, what factors would I take in to account for its location?
I would take into account the following factors, in no particular order of importance (you will have your own values)
Space requirements and room for expansion
Energy supply; its price, availability, reliability and familiarity
Access to raw materials
Communication links
Access to labour force, the price of that labour force
Access to specialist expertise: does my location add to their willingness to work with me?
Access to services; water, wastewater, waste disposal
How close do I need to be to customers, other manufacturers and other services?
Availability of grants, support and local enterprise assistance
Transportation links; road, rail, airports, ports for materials in and products out
My own circumstances, where I live
Environmental qualities
Quality of life; schools, social services, leisure opportunities, housing, community
So where might I locate? In a rural or urban location? In a place like Cong?
2050: If I can assume that I will be at that location into 2020, 2040 and up to 2050 how might my ranking change?
I would expect to be in very different energy environment, depending on what I am making and how much more energy efficient I can become. I can expect to have moved away from fossil fuels as the prime source of energy. I may move to using 100% renewable energy sources, either from a third party electrical power provider or in house (biomass, wave, wind, solar) or any of a number of combinations.
I can also expect to have reformulated my processes and products to reduce their energy demand. I may do this a number of times. In reality I would hope to be making entirely new products.
I would hope to be free of energy constraints and manufacturing within my carbon budget.
What of my labour? How will they travel to my facility? How will I get my product moving? Given that transportation accounts for 19% of our current greenhouse gas emissions and residential another 11%, what will the transition from the fossil based economic model mean for them and affect me?
About Marc Kierans, Research Manager
Marc Kierans, originally a microbiologist has worked with the Environmental Protection Agency for over 10 years. In that time he has worked on Industrial Integrated Pollution Licencing, Air Monitoring, Emissions Trading for the Stationary and Aviation Sectors and is currently Managing the Climate Pillar of the research programme.
He has also worked the printing and packaging industry and in New Zealand as community pollution officer.
About the Environmental Protection Agency
The Environmental Protection Agency is at the front line of environmental protection and policing.  We ensure that Ireland's environment is protected, and we monitor changes in environmental trends to detect early warning signs of neglect or deterioration.