Bord Gáis Energy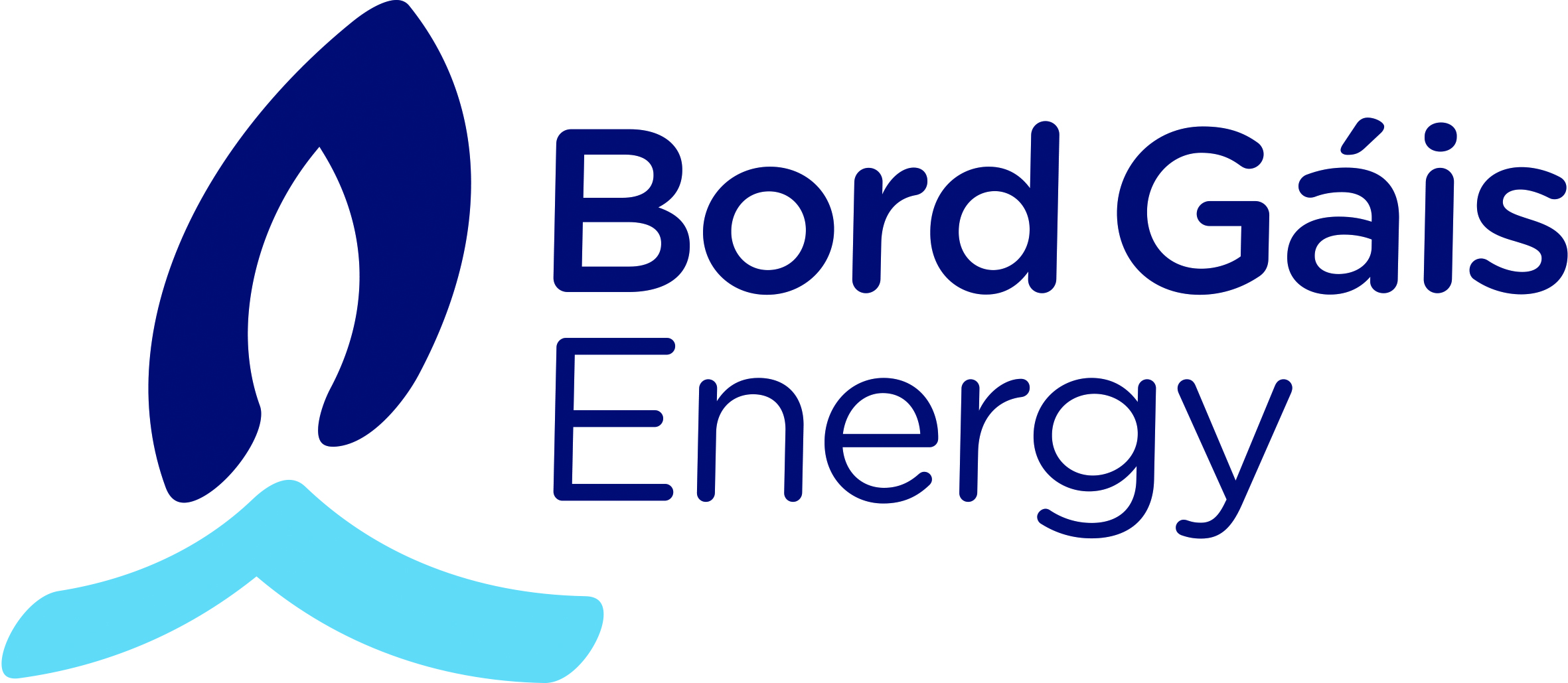 Topic:
The Changing Energy Landscape for Irish Industry
Submission:
The Irish energy landscape is changing due to both legislative and technological advances. This in turn brings new opportunities for Irish businesses, of all sizes, to reduce their operating costs through the use of new and highly accessible technologies.
The past decade on the island of Ireland has been a period of consistent change and has thrown up many challenges for businesses operating across all sectors of the economy. With the cranes reappearing on the skyline of our major cities, most economists have a positive outlook for the future of business in Ireland. This is supported by research in the areas of public trust in our key institutions (2016 Edelman Trust Barometer shows improving public trust across business, media, government and NGOs) and consumer sentiment (ERSI CSI index is back near 2005 levels). However, we will always face international competition from our neighbours looking to emulate our ability to attract foreign direct investment to our shores and for the industrial sector in particular, energy costs make up a significant proportion of operating costs.
The retail energy market in Ireland for SMEs and Industrial customers remains highly competitive and this is helped by a sustained period of lower wholesale gas prices, which has resulted in reduced prices for customers. The irony of this situation is that the market price of energy is not promoting energy efficiency to consumers as much as it would in a higher price environment. However, energy policy costs such as the PSO levy continue to put upward pressure on energy bills despite the low cost of wholesale gas. This trend of increasing non-energy costs looks set to continue, driven by the challenging renewable electricity and energy efficiency targets set out under EU legislation.
ISEM is another major change that the Irish energy industry is currently managing. The evolving power generation mix in Ireland and the need to align our electricity market with the rest of the EU means that through the ISEM initiative we are currently navigating through a fundamental redesign of the wholesale electricity market. For energy companies like Bord Gáis Energy this will require an investment in systems and an increase in complexity that we must embrace in order to ensure we can procure electricity for our customers in a competitive way. The regulators are approaching the ISEM project with a view to amending how our market works and facilitating a mechanism that seeks to reward generation and generation services that provide most value to customers in a changing landscape. This market will need to contemplate greater penetration of renewable power, the proliferation of demand side generation and, of course, the impact of interconnector electricity flows, both imports and exports. For our customers this will drive additional revenue opportunities through the use of existing assets such as standby generators and combined heat and power units which can provide capacity to the electricity grid during supply and demand imbalances.
One factor that has remained constant throughout all of this change is the effectiveness of energy efficiency when it comes to reducing energy costs in a business and many of our customers are taking advantage of this opportunity. However, if energy efficiency or renewable energy technologies are to compete with core business investment opportunities, they must continue to deliver an attractive return on the capital invested. This is not the only consideration for consumers – the value propositions that are developed by energy services providers need to be easily understood and innovative. This is particularly true when it comes to the SME sector which has significant constraints when it comes to decision making time and available cash flow. In terms of renewable energy, the future generation mix in Ireland, both at a utility scale and behind the meter is sure to include technologies such as solar PV and battery storage. The scale at which these technologies are adopted will depend on future government support and the level of innovation delivered by service providers.
While the energy market is going through significant change, so too is the way in which our customers engage with us as their energy supplier. Our customers require more information about how they use energy. They also require more control and instantaneous feedback on their consumption trends. This is being facilitated through the emergence of smarter metering & monitoring solutions and the Big Data insights that these technologies unlock. At Bord Gáis Energy we support our customers with energy efficiency in a number of ways. Through our Energy Efficiency Grant Funding scheme, which offers customers grant funding for energy efficiency projects, we help generate that illusive return on investment. Through our industry partnerships we ensure our customers have access to cutting edge technologies and disruptive value propositions. Take UrbanVolt for example. Through their 'Light as a Service' model, UrbanVolt offers LED lighting solutions to customers at no upfront capital cost and takes all of the technology risks away from the customer through a turnkey LED lighting installation and maintenance service – delivering an immediate benefit to the bottom line. Many of our customers are taking advantage of these opportunities and as technology evolves we are seeing more and more opportunities for financially viable energy efficiency projects.
On the global front we are also seeing welcome signs that the energy efficiency opportunity is becoming more relevant for businesses. Take for example the fact that in October 2016 Blackrock, the worlds largest private investment fund (€4.9 trillion under management), announced that "Investors can no longer ignore climate change. Some may question the science behind it, but all are faced with a swelling tide of climate-related regulations and technological disruption"
In order to become more relevant in todays' world, sustainability and energy efficiency must become more aligned with sound economic and business strategy. This will drive more investment, technological advances in energy efficiency and lower business energy costs which in turn will make Irish businesses more competitive.
About David Meade:
David is the Energy Services Manager for Bord Gáis Energy (BGE) and is responsible for delivering the company's Energy Efficiency Obligations along with growing BGE's energy services capabilities through the development of innovate energy solutions and propositions. With a background in mechanical & sustainability engineering, David has over 10 years experience in the UK and Irish energy markets working in various commercial roles in Centrica and Bord Gáis Energy. Prior to working with Bord Gáis Energy David led the commercial development of large scale Energy Performance Contracting and Distributed Energy solutions with Centrica in the UK.