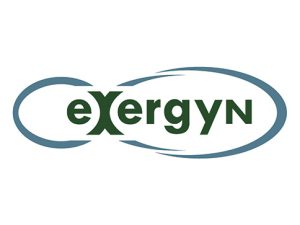 Exergyn
Topic:
Converting Low Grade Waste Heat to Power
Synopsis:
Exergyn has developed an engine that runs on hot water – the Exergyn Drive™ – which could resolve the low-grade waste heat ('LGWH') problem for the first time.
Waste heat is an enormous problem in power generation, industrial processes and transport. We estimate that the amount of LGWH lost each year is equivalent to twice the annual energy output of Saudi Arabia, Our total addressable market is estimated to be worth €290 billion, and if our initial product were 100% deployed across this market it could reduce global emission by over 1% – equivalent to the UK's total carbon emissions in 2014.
Takeaways:
Although we at Exergyn have developed a revolutionary technology that could reduce global carbon emissions by over 1%, it does not make sense for us to try to sell our units in Ireland at present because potential customers have little incentive to convert their waste heat when compared with other jurisdictions. We therefore need to export jobs and know-how to make our business a success.
While the proportion of renewables is increasing in Ireland, there is not enough joint-up thinking, or real leadership.
Semi-state bodies such as the ESB are driving policy and infrastructure build – but they are incentivised to sell more power. So there is a lack of leadership for the common good.
Changes are happening too quickly for the regulator to keep up; there is a sense that the regulator does not understand all the changes.
Submission:
We've developed an engine that runs on hot water (c.85–120°C) – the Exergyn Drive™. Technically, it's a solid-state reciprocating engine that converts low-grade waste heat ("LGWH") to power, and we believe it's the first new class of heat engine to be developed since the diesel engine in the 1890s.
The amount of energy lost globally each year in the form of wasted hot water is enormous – equivalent to twice the output of Saudi Arabia (oil + gas) – much of it coming from industrial engines. We estimate the specific target market for our product to be worth a minimum of €286 billion, and if our product were 100% deployed it could reduce global carbon emissions by 1.2%.
Having produced and tested earlier prototypes (for which we've received third-party verification that "grid-quality" electricity was produced on a landfill site), we're currently testing a 3.5kW prototype in our lab; and our next-generation 8-10kW prototype will commence industrial trials in early 2017.
Our product involves the assembly of technologies that have been around for over a century (hydraulics, electrics, pistons, valves). The only 'exotic' element is nitinol, which has been in use for c.60 years. Nitinol (a blend of nickel and titanium) is an unusual alloy; it's one of the only substances in the universe to contract when heated. And it does so very powerfully.
Our technology works by heating/cooling nitinol cores with alternate hot/cool water – to move a piston up and down.
Our aim is to be the first commercial solution to the LGWH problem, offering a 2-3- year payback to customers. At 4.5c kWh, we expect the Exergyn Drive™ to have one of the lowest average Levelised Costs Of Electricity ("LCOE") of any power generation technology.
The only realistic competitor technology is the Organic Rankine Cycle (ORC), which has been around since the 1960s. But ORCs are not competitive at small-scale and low temperatures (<150°C), and have sold relatively little.
Markets like biogas are attractive to Exergyn because their gensets operate 24/7, make no use of their waste heat and often receive high Feed-in-Tariffs ("FiTs"). Cargo shipping is also attractive –the easy availability of cold water provides a large "delta- T" compared to the hot water coming from the engine.
Geothermal is experiencing significant growth because the output is reliable and constant (unlike solar and wind). Here, there are two "holy grails": (1) cheaper drilling costs, and (ii) generating electricity from lower temperature water. Our technology could solve issue (ii). Being able to generate electricity from 100°C water rather than requiring 190°C, say, means that geothermal operators could dig far less deeply to access the hot water1, and they could also revisit abandoned geothermal wells where the temperatures have depleted to less than 140°C.
There is also the potential to bring electrification to underdeveloped regions such as Africa where a simple, inexpensive, renewable solution could be fashioned using Exergyn Drives™ and black pipes (to heat water via the sun).
Since incorporation in early 2012, we've put a major focus on IP protection and believe we've captured the key enabling innovations behind our technology, thus preventing future competitors from copying our solution.
Commercialisation of the Exergyn Drive™ is planned for Q4 2018. We have 20 employees, and to date we've raised over €3.2m in equity and won a Horizon2020 SME grant worth €2.5m.
1 Drilling costs increase exponentially the deeper down you go.
About Alan Healy:
Alan Healy has been CEO with Exergyn for over 4 years, during which time he has raised over €3.3m in equity and spearheaded the winning of a Horizon2020 SME grant worth €2.5m. Previously, Alan has advised start-ups & established companies on strategy and project roll-out (e.g. RTE, Capita plc), worked with numerous companies in relation to complex negotiations (e.g. Opennet Telecom, NCB Stockbrokers), self-published a successful kids' novel, developed 2 patents, and worked with Goldman Sachs (London) and in private equity.
Contacting Alan Healy:
Twitter: @exergyn
Website: www.exergyn.com
Exergyn Ltd.
DCU Alpha
Old Finglas Road
Glasnevin
Dublin 11
Ireland
+353 1 907 2770